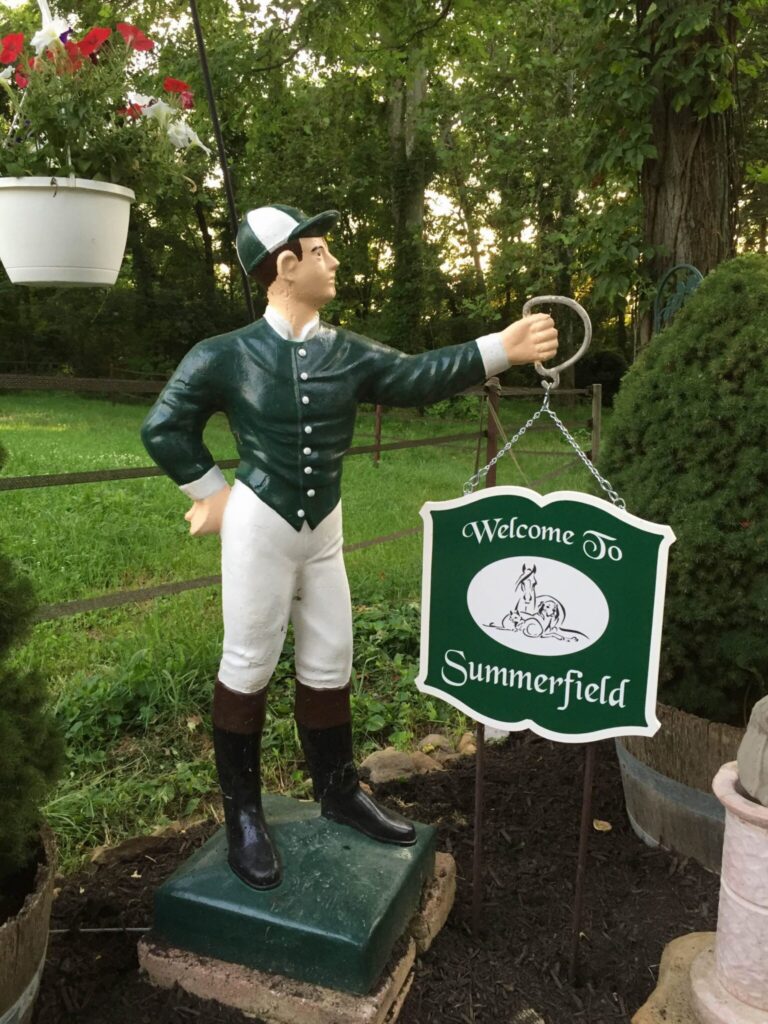 Cavalier Lawn Jockey – North Carolina
$275 plain with or without rain sealer applied
$350-400 for highly customized racing silks
44″ high
14″ square base
24″ from elbow to hanger
Weight is ~200 lbs
Completely reinforced with rebar
Aluminum metal hanger for lantern
Solid concrete with fiber reinforcement
Custom made pallet included for travel
We've made so many of these… There's a good chance if you've seen a new Cavalier Lawn Jockey on the east coast it might be one of ours. An aluminum/metal ring is integrated into the cast and is perfect for a hanging a light/lantern. Included with each jockey is a custom made pallet which makes traveling a cinch.
We also have a high quality metal die-cast lantern for $45.  Need to get a picture up still.
A lot of wire/metal, spans of  3/8″rebar through all limbs including the head:
Span from the base to the top of the hat
From the base to the chest
Elbow to wrist
Across the bottom diagonally
Two thinner wires along the perimeter of the base
Four small wires reinforcing the hand and fingers
One long thinner wire from the back of the leg through the elbow to the chest
All wires/rebar are tied together to form a rigid skeleton (where possible)
We put a lot of extra work into reinforcing our jockeys.
Many many photos